Foothill Ranch, Calif. – U.S.A. – June 1, 2016 – Bal Seal Engineering, Inc., a leading designer and producer of custom sealing, connecting, conducting and EMI shielding components, has named Gary Stoffer as its new Vice President of Global Sales and Marketing.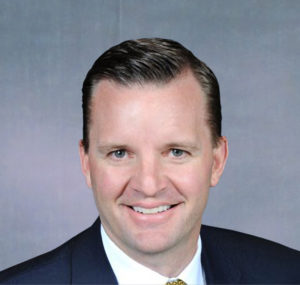 Stoffer, who holds a Bachelor of Science in Business Administration from the University of Southern California, previously served as Vice President of Sales and Marketing for a Southern California–based global industrial applications company. In his new role, he will be responsible for all global sales and marketing for Bal Seal Engineering.
"I've been impressed by Bal Seal's approach to design by partnering with its customers," Stoffer said of his recent decision to accept the position. "I am excited about being part of the future of an organization with a rich history of innovation and collaboration."
As Bal Seal's new head of sales and marketing, Stoffer will play a key role in developing strategies for achieving the company's short- and long-term sales goals and initiatives. He added that he'll be studying and streamlining the sales processes, with the objective of "creating levels of efficiency that will lead to increased market penetration, continued product innovation, and even stronger partnerships with customers."
Commenting on Stoffer's appointment, Bal Seal President and CEO Rick Dawson said, "I'm very pleased to welcome Gary to our company. The hands-on experience and leadership abilities he brings to Bal Seal are exactly what we need to create and execute a global strategy to achieve sustainable long-term growth across the organization."
About Bal Seal Engineering, Inc.
Bal Seal Engineering, Inc. is a global provider of custom-engineered sealing, connecting, conducting and EMI shielding solutions for industry worldwide. The company's products employ unique Bal Spring® canted coil spring technology for enhanced equipment performance and reliability. For information about Bal Seal products and services, visit www.balseal.com, e-mail sales@balseal.com, or call 949-460-2100.