Paris, France – August 3, 2017  – Bal Seal Engineering, Inc., a leading provider of custom-engineered seals, springs and electrical contacts for worldwide industry, has announced the opening of a new sales office in Saint-Rémy-lés-Chevreuse, in the Paris-Saclay area just south of Paris. The office will serve as a base of operations for Olivier Chauvin, a Sales Manager who joined the company earlier this year.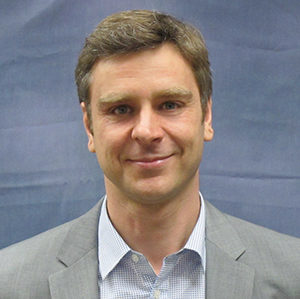 According to Jan Soede, General Manager for Bal Seal Engineering's EMEA region, the new office opening is part of an ongoing expansion strategy, and it represents a "deepening commitment to French industry."
"France is a strong economic driver in Europe," says Soede, "and its aerospace and defense, medical, automotive, and energy businesses align well with our strengths. Having a presence in this epicenter of research, development and innovation will allow us to realize our growth objectives, and it will also enable French manufacturers to gain a competitive edge through the improved equipment performance and reliability that our products and engineering expertise can offer."
Soede notes that his company has already achieved significant sales growth in other parts of Europe by taking a similar localized support approach. In 2013, it opened a sales office in Stuttgart, Germany. And in 2012, a sales office was established in Prague, Czech Republic. These offices are linked with the company's European headquarters, which is located in Amsterdam, The Netherlands.
Chauvin, who was named to the position of Sales Manager for France in the first quarter of 2017, earned his MBA from Sorbonne University IAE, and a master's in engineering from Arts et Métiers ParisTech. He says he looks forward to the advancements he'll witness as he introduces his company's custom components to new customers in the region.
"When I meet with fellow engineers, they are often surprised and inspired when they learn what 60-plus years of application experience and the right spring, seal or contact design can help them achieve," Chauvin says.
About Bal Seal Engineering, Inc.
Bal Seal Engineering, Inc. is a leading provider of custom-engineered sealing, connecting, conducting and EMI shielding solutions for industry worldwide. The company's products employ unique Bal Spring® canted coil spring technology for enhanced equipment performance and reliability. For information about Bal Seal Engineering products and services, visit www.balseal.com, e-mail sales@balseal.com, or call +33 (0)1 30 52 43 26.