Recently, a seasoned mechanical engineer at Motiv Space Systems told us, "When I work with you, I don't have to think about seals." That's music to our ears, because it means we're helping designers stay focused on bigger things – like landing a rover on Mars.
But maybe you're not quite ready to let go of the wheel when it comes to seal design. You want to take a test drive first, and be a little more involved in the front end of the process. We get that, and we've got you covered with a brand-new website tool called Seal Starter 3D.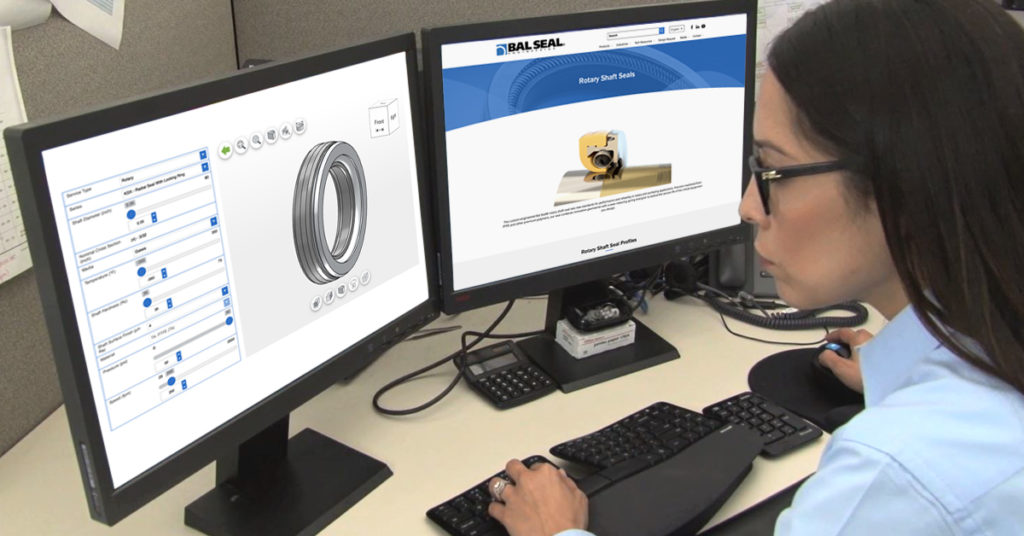 A New Spin on Customization
Seal Starter 3D is a configuration platform, a "sandbox" where you'll find a selection of our most popular Bal Seal® spring-energized seals for rotary, reciprocating, and static service. In its virtual CAD environment, you can choose a seal series and begin customizing it within seconds to meet your unique requirements for size, temperature and media resistance, pressure, and speed.
Based on your hardware-related input, Seal Starter 3D's built-in logic offers seal jacket material recommendations that include virgin and filled polytetrafluoroethylene (PTFE) and polyethylene (UHMWPE), poly ether ether ketone (PEEK), and other premium polymers. A visual toolbox enables you to change viewing angles, rotate your seal concept 360 degrees, and even examine its geometry in cross-section.
Anytime, Anywhere
We built Seal Starter 3D for the busy engineer who wants to pre-qualify a sealing solution before engaging in deeper conversations, trading emails, or making phone calls. The tool is available 24/7 on our website, and it's mobile-friendly, so it works wherever you work. It requires no special software or plug-ins, and it can be accessed using any web browser. Seal concepts can be created in U.S. Imperial or metric dimensions.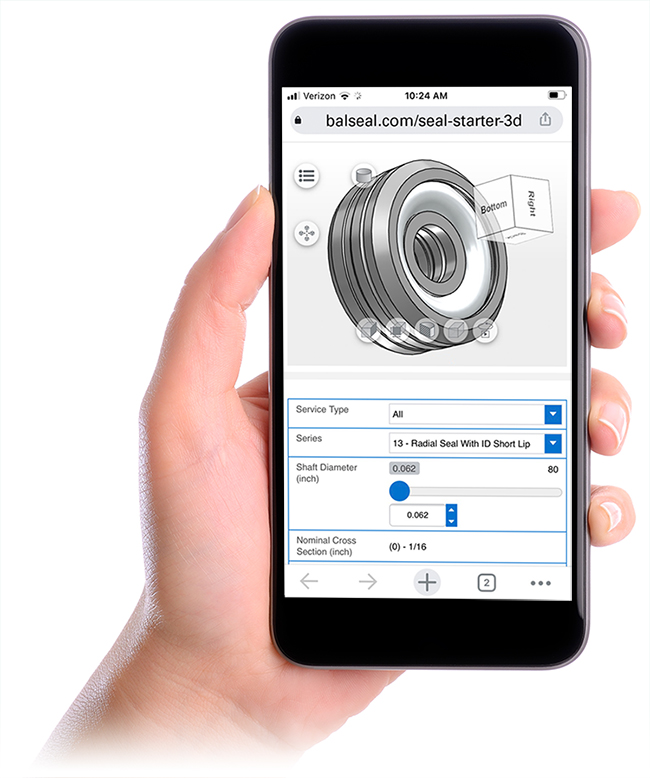 Shortcut to a Solution
Seal Starter 3D is different than any configurator you've used before. In fact, the difference is right there in the name. Once you download the interactive .pdf containing your seal concept model and detailed application summary, it's a short ride to more advanced designs and performance breakthroughs. And with our proven consultative engineering process, we'll help you get there fast.