Na całym świecie, projektanci i producenci wyposażenia laboratoryjnego do chromatografii cieczowej, spektrometrii mas i analiz klinicznych ufają, że nasze sprężyny i uszczelki skutecznie zapobiegają wyciekom, zanieczyszczeniu i awariom układów. Nasze produkty wspierały niektóre z największych osiągnięć wydajnościowych w tej branży.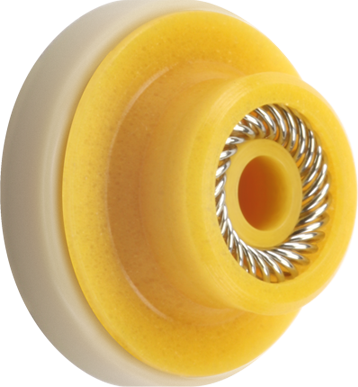 Tłokowe uszczelki kołnierzowe Bal Seal®
Our reciprocating flange seals, which combine proven Bal Spring® canted coil spring energizer technology with advanced polymer formulations, are proven performers in supercritical fluid chromatography. In pressures of 6,000+ psi and temperatures lower than 5 °C, they seal consistently for more cycles, making better sample resolution and faster throughput a reality.
Product Features
Controllable friction forces
Excellent chemical stability in a wide range of media
Tight tolerances
Available with anti-extrusion backup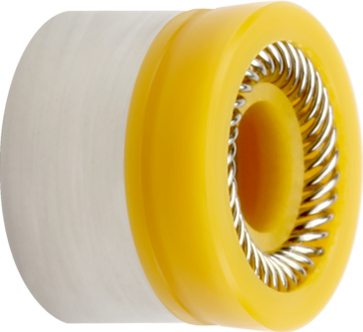 Wysokociśnieniowe układy uszczelniające Enduris®
Nasze wysokociśnieniowe układy uszczelniające Enduris® łączą sprawdzoną technologię sprężyn uziemiających Bal Spring®, zaawansowanych polimerów i precyzyjnie zaprojektowanego wspierającego elementu, aby zapewnić długotrwałą szczelność pomp. Dzięki nim producenci OEM mogą zwiększyć przepustowość chromatografii cieczowej oraz rozdzielczość próbek przy znacznym zmniejszeniu okresów przestoju sprzętu.
Cechy produktu
Utrzymuje stabilność chemiczną we wszystkich mediach wysokosprawnej chromatografii cieczowej (HPLC)
Element wspierający podtrzymuje uszczelkę i zapobiega ekstruzji wzdłuż średnicy wewnętrznej i zewnętrznej rowka
Dłuższa żywotność produktu przy wysokim ciśnieniu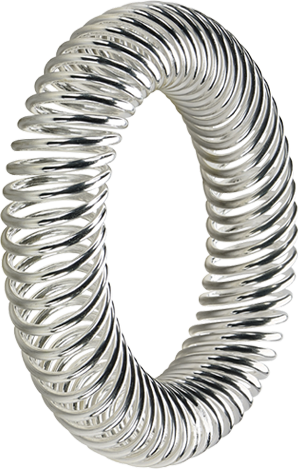 Sprężyny uziemiające Bal Spring®
Nasze sprężyny uziemiające Bal Spring® mechanicznie trzymają, przewodzą elektryczność i ekranują czułe układy elektroniczne przed zakłóceniami elektromagnetycznymi (EMI) i zakłóceniami częstotliwości radiowej (RFI). Ich niezależne cewki, służące jako styk wielopunktowy dla optymalnej obciążalności prądowej, zapewniają spójne i niezawodne połączenie, dzięki któremu uzyskuje się mniej zanieczyszczeń, dokładniejsze pomiary m/z i minimalne okresy przestoju.
Cechy produktu
Znakomita przewodność i gęstość mocy, chłodniejsze podczas pracy
Kompaktowy profil dla oszczędności miejsca
Eliminują zbędne komponenty, redukują wagę systemu
Konfiguracja siły niezbędnej do wprowadzenia/usunięcia
Zastosowanie w chromatografii
Zastosowanie jako wyposażenie laboratoryjne