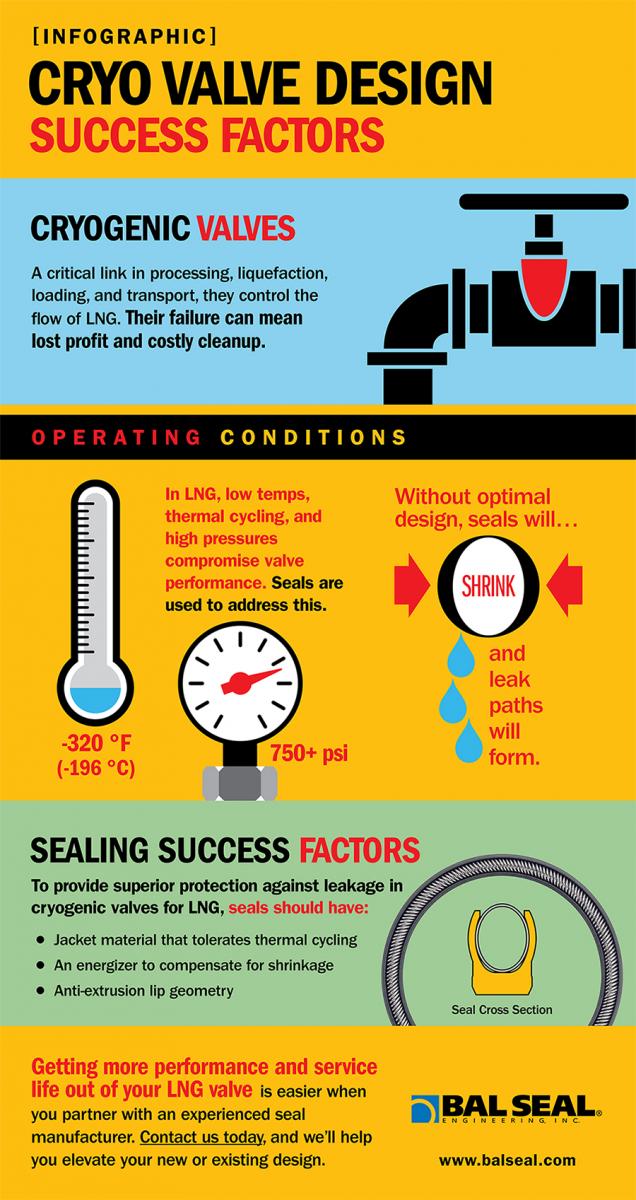 The top 2 reasons for failure in LNG valves are low temperatures and high pressures. So how can you defend your designs against them?
This infographic will show you. It identifies the unique challenges of sealing in cryogenic valves, and reveals important seal selection criteria that will help you capture more valve performance and reliability.
Check it out, and call or email us to learn how a performance-boosting Bal Seal® spring-energized seal can elevate your new or existing cryogenic valve design.