Foothill Ranch, Calif. – U.S.A. – May 23, 2014 –  Bal Seal Engineering, Inc., a leading designer and producer of custom sealing, connecting, conducting and EMI shielding components, has named James P. Harty to the position of Global Market Manager for its energy management market, including oil and gas, power transmission and distribution and alternative energy. In his new role, Harty will help manufacturers of energy equipment meet industry demands for "smarter," more electronics-laden downhole tools, more efficient electrical connections and more reliable sealing. He will be based in Houston, Texas.
According to Bal Seal Director of Business Development David Fogel, Harty's appointment underscores the company's "continued and deepening commitment" to changes in energy design, including advances in functionality that have forced tool designers to seek out electrical connecting technologies that are more flexible, compact and dependable.
"The energy market, particularly oilfield design, is changing rapidly as manufacturers look to pack more electronics into tools that help determine optimal well placement and target the most productive portion of the reservoir," says Fogel. "Naming Harty as our dedicated manager is part of our strategy to ensure that we address the needs of this market as it strives to make these advancements."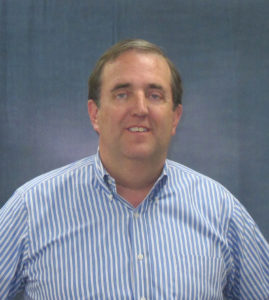 Harty, who holds an MBA, has worked in multiple sales and marketing positions, most recently as head of a sourcing firm focused on oilfield components. As the Global Market Manager for energy, he will serve a worldwide customer base, working with design engineers and the Bal Seal sales force to help OEMs create connecting and sealing solutions for next-generation oilfield, power T&D and alternative energy equipment.
"Bal Seal has had great success in the energy market," says Harty, "and we know that there is great potential for growth. By continuing to innovate with products like the LKS High PV Seal and canted coil springs that offer insertion and breakaway forces from tens to thousands of pounds, we're positioning ourselves to help customers meet emerging requirements."
Harty will represent Bal Seal at the Global Petroleum Show — held June 10–12 in Stampede Park in Calgary, Alberta, Canada. At the company's booth #7911, he will demonstrate Bal Seal Canted Coil Spring technology as well as the company's LKS Seal which, according to the company, has been proven to outperform similar seal types by 150% or more in the hottest, fastest and most aggressive applications. Harty will also be on hand at the Offshore Northern Seas (ONS) 2014 biennial event in Stavanger, Norway, August 25–28.
About Bal Seal Engineering, Inc.
Bal Seal Engineering, Inc. is a global provider of custom-engineered sealing, connecting, conducting and EMI shielding solutions for industry worldwide. The company's products employ unique Bal Seal Canted Coil Spring® technology for enhanced equipment performance and reliability. For information about Bal Seal products and services, visit www.balseal.com,
e-mail sales@balseal.com, or call 949-460-2100.